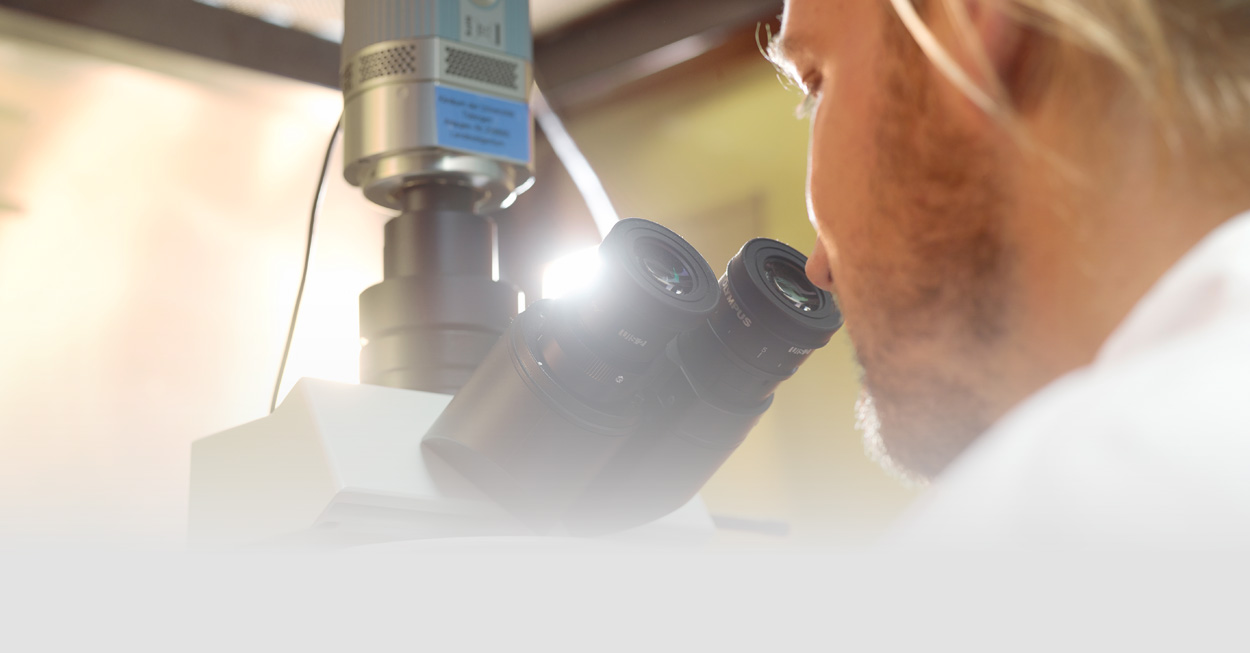 Assoziative Kopplung im Neokortex
Das übergeordnete Ziel der Arbeitsgruppe ist das Verständnis der Funktionsprinzipien des Neokortex auf Netzwerk und Zellebene. Neokortex ist eine Hirnstruktur, die sich in der Evolution der Säugetiere entwickelt hat und ist im weitesten Sinne für die Ausstattung des Individuums mit kognitiven Fähigkeiten verantwortlich. Die große Frage ist, wie die große Vielfalt an kortexabhängigen Verhaltensweisen von einer Struktur generiert werden kann deren neuronale Strukturen sich zwischen Spezies, aber auch zwischen funktionellen Systemen (z.B. sensorisch, motorisch, kognitiv), verblüffend ähnlich sehen. … mehr Info
Zelluläre Mechanismen der Kleinhirnkernfunktion
Leitung: Dr. Christine Pedroarena
Das neuronale Netzwerk des Kleinhirns ist eine evolutionär hochkonservierte Struktur, insbesondere in Säugetieren. Ohne die prinzipielle Netzwerkstruktur zu ändern, sind in der Phylogenie aber neue Kleinhirn-Module hinzugekommen - ein Zeichen dafür, dass sich das Kleinhirn an immer komplexere Hirnfunktionen und die Entwicklung anderer Hirnstrukturen angepasst hat. Deshalb kann die Untersuchung des neuronalen Netzwerkes eines Kleinhirnmoduls in Nagern wichtige Erkenntnisse auch für höhere Säuger inklusive des Menschen erbringen. Die wichtigste Funktion des Kleinhirns ist die sensomotorische Koordination und ihre Adaption an Veränderungen der Umwelt. Diese Funktion stellt sich in dem Muster der Funktionsausfälle bei Kleinhirnerkrankungen dar. Die betroffenen Patienten sind motorisch schwer beeinträchtigt, leiden unter der Unmöglichkeit ihre Bewegungen zu koordinieren (Ataxie) und neue sensomotorische Aufgaben zu erlernen. Eine neuere Einsicht ist es, dass das Kleinhirn im Zusammenspiel mit dem Neokortex auch an der Ausführung von kognitiven Aufgaben beteiligt ist. So wird eine Rolle des Kleinhirns auch für Syndrome mit kognitiven Störungen wie Autismus diskutiert.
Unsere Forschung ist der zellulären Funktion der sogenannten Kleinhirnkerne (DCN) gewidmet. Die Neurone dieser Struktur empfangen die Signale des Kleinhirnkortex und generieren die Ausgangssignale des Kleinhirns, die von dort in die verschiedenen Zielstrukturen gesendet werden. Bei Kleinhirnerkrankungen sind die Kleinhirnkernzellen häufig ausgespart. Daher sind die DCN ein ausgezeichneter Kandidat, um nach Kompensationsmechanismen bei Kleinhirnerkrankungen zu suchen. Wir untersuchen die zellulären Mechanismen (Eigenschaften der Synapsen und Zellmembranen) der DCN und ihre plastischen Veränderungen, sowie Mechanismen, wie diese Prozesse durch Kleinhirnerkrankungen beeinflusst werden können, mit dem Ziel die Funktionsweise des Kleinhirns zu verstehen und die Grundlagen für rationale Therapieansätze zu schaffen.

Für dieses Projekt nutzen wir intrazelluläre Registrierungen (Patch-Clamp), Mikrostimulation, sowie optogenetische Ansätze in in-vitro Hirnschnitten, die aus Wildtyp- oder transgenen Nagern gewonnen werden. Außerdem werden immunhistochemische Färbungen durchgeführt.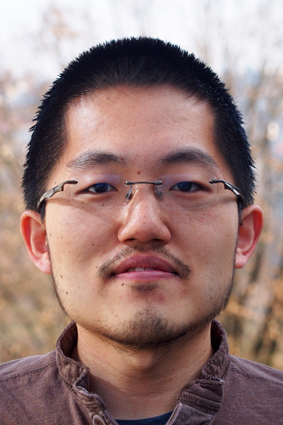 Systems Neurophysiology Lab
Systems Neurophysiology Lab

2019
Hofmann JI, Schwarz C, Rudolph U, Antkowiak B (2019) Effects of diazepam on low-frequency and high-frequency electrocortical ?-power mediated by ?1- and ?2-GABAA receptors. International Journal of Molecular Science 20:3486
2018
Chakrabarti S, Schwarz C (2018). Cortical modulation of sensory flow during active touch in the rat whisker system. Nature Communications 9:3907; DOI: 10.1038/s41467-018-06200-6

Gerdjikov TV, Bergner CG, Schwarz C (2018). Global tactile coding in rat barrel cortex in the absence of local cues. Cerebral Cortex 28:2015-2027; doi: 10.1093/cercor/bhx108.

Oladazimi M, Brendel W, Schwarz C (2018). Biomechanical texture coding in rat whiskers. Scientific Reports 8:11139; doi:10.1038/s41598-018-29225-9.
Stüttgen MC, Schwarz C (2018). Barrel Cortex: What is it good for? Neuroscience 368:8-16; doi:10.1016/j.neuroscience.2017.05.009

Waiblinger C, Whitmire CJ, Sederberg A, Stanley GB, Schwarz C (2018). Primary tactile thalamus spiking reflects cognitive signals. Journal of Neuroscience 38:4870-4885.
2017
Stüttgen MC, Schwarz C (2017) Barrel Cortex: What Is It Good For? Neuroscience: doi: 10.1016/j.neuroscience.2017.05.009 [Epub ahead of print]
Gerdjikov TV, Bergner CG, Schwarz C (2017) Global Coding in Rat Barrel Cortex in the Absence of Local Cues. Cerebral Cortex: doi: 10.1093/cercor/bhx108 [Epub ahead of print]
2016
Schwarz C (2016) The slip hypothesis: Tactile perception and its neuronal bases. Trends in Neurosciences 39(7): 449-462. doi: 10.1016/j.tins.2016.04.008.
2015
Chakrabarti S, Schwarz C (2015) The rodent vibrissal system as a model to study motor cortex function. In: Sensorimotor Integration in the Whisker System. Krieger P, Groh A (eds), Springer, New York, pp 129-148
Chakrabarti S, Schwarz S (2015) Whisking control by motor cortex. Journal of Scholarpedia 10(3):7466
Joachimsthaler B, Brugger D, Skodras A, Schwarz C (2015) Spine loss in primary somatosensory cortex during trace eyeblink conditioning Journal of Neuroscience 35:3772-3781
Schwarz C (2015) Monosynaptic retrograde tracing starts to close the gaps in our understanding of complex premotor networks (Commentary on Sreenivasan et al.). European Journal of Neuroscience 41:352-353
Smith JB, Watson GD, Alloway KD, Schwarz C, Chakrabarti S (2015) Corticofugal projection patterns across the whisker representations to the sensory trigeminal nuclei. Frontiers in Neural Circuits 9:53. doi: 10.3389/fncir.2015.00053. eCollection 2015.
Waiblinger C, Brugger D, Schwarz C (2015) Vibrotactile discrimination in the rat whisker system is based on neuronal coding of instantaneous kinematic cues. Cerebral Cortex 25:1093-1106
Waiblinger C, Brugger D, Whitmire CJ, Stanley GB, Schwarz C (2015) Support for the slip hypothesis from whisker-related tactile perception of rats in a noisy environment. Front Integr Neurosci 2015 Oct 15;9:53. doi: 10.3389/fnint.2015.00053.
2014
Chakrabarti, S., Schwarz, C. (2014) Studying motor cortex function using the rodent vibrissal system. e-Neuroforum 5:20-27. doi: 10.1007/s13295-014-0051-y
Georgieva, P., Brugger, D. and Schwarz, C. (2014) Are spatial frequency cues used for whisker-based active discrimination? Front.Behav.Neurosci. 8:379. doi: 10.3389/fnbeh.2014.00379
2013
Feldmeyer, D., Brecht, M., Helmchen, F., Petersen, C.C.H., Poulet, J., Staiger, J., Luhmann, H., Schwarz C. (2013) Barrel cortex function. Progress in Neurobiology 103: 3–27
Gerdjikov T.V., Haiss F., Rodriguez-Sierra O., Schwarz C. (2013) Rhythmic whisking area (RW) in rat primary motor cortex: an internal monitor of movement-related signals? J Neurosci 33:14193–14204
Theis, L., Chagas, A.M. Arnstein, D., Schwarz, C., Bethge, M. (2013) Beyond GLMs: A generative mixture modeling approach to neural system identification. PLOS Comp. Biol., 9:e1003356. doi: 10.1371/journal.pcbi.1003356
Chagas, A.M.; Theis, L., Sengupta, B., Stüttgen, M.C., Bethge, M., Schwarz, C. (2013) Functional analysis of ultra high information rates conveyed by rat vibrissal primary afferents. Front. Neural Circuits 7:190. doi: 10.3389/fncir.2013.00190
2012
Quadrato G, Benevento M, Alber S, Jacob C, Floriddia EM, Nguyen T, Elnaggar MY, Pedroarena CM, Molkentin JD and Di Giovanni S. (2012). Nuclear factor of activated T cells (NFATc4) is required for BDNF-dependent survival of adult-born neurons and spatial memory formation in the hippocampus. Proc Natl Acad Sci USA 109:E1499-1508
2011
Pedroarena CM (2011) BK and Kv3.1 Potassium Channels Control Different Aspects of Deep Cerebellar Nuclear Neurons Action Potentials and Spiking Activity. Cerebellum. 2011 Jul 13. [Epub ahead of print]. DOI:10.1007/s12311-011-0279-9
Braun, C., Eisele, E, Wühle, A., Stüttgen, M., Schwarz, C., Demarchi G. (2011) Mislocalization of near-threshold tactile stimuli in humans: a central or peripheral phenomenon. Eur. J. Neurosci., 33:499-508
Brugger, D., Butovas, S., Bogdan, M., Schwarz, C. (2011) Real-time adaptive microstimulation increases reliability of electrically evoked cortical potentials. IEEE Trans. Biomed. Eng., 58: 1483-1491
Stüttgen, M.C., Schwarz, C., Jäkel, F. (2011) Mapping spikes to sensations. Front.Neurosci. 5:125
2010
Belmeguenai A, Hosy E, Bengtsson F, Pedroarena C, Teuling CPE, He Q, Ohtsuki G, De Jeu MTG, Elgersma Y, De Zeeuw CI, Jörntel H, Hansel C (2010) Intrinsic plasticity complements LTP in parallel fiber input gain control in cerebellar Purkinje cells. J Neurosci 30(41):13630-13643
Schwarz, C. (2010) The fate of spontaneous synchronous rhythms on the cerebro-cerebellar loop. Cerebellum 9:77-87
Stüttgen M.C. and Schwarz C. (2010) Integration of vibrotactile signals for whisker-related perception in rats is governed by short time constants: comparison of neurometric and psychometric detection performance. J. Neurosci. 30:2060-2069.
Haiss, F., Butovas, S., Schwarz, C. (2010) A miniaturized chronic microelectrode drive for awake behaving head restrained mice and rats. J. Neurosci. Meth., 187:67-72
Gerdjikov, T.V., Bergner, C.G., Stüttgen, M.C., Waiblinger, C., Schwarz, C. (2010) Discrimination of vibrotactile stimuli in the rat whisker system - behavior and neurometrics. Neuron, 65:530-540
Butovas, S., Rudolph, U., Jurd, R., Schwarz, C., Antkowiak, B. (2010) Activity patterns in the prefrontal cortex and hippocampus during and after awakening from etomidate anesthesia. Anesthesiology, 113:48-57
Schwarz, C., Hentschke, H., Butovas, S., Haiss, F., Stüttgen, M.C., Gerdjikov, T.V., Bergner, C.G. Waiblinger, C. (2010) The head-fixed behaving rat – procedures and pitfalls. Somatosensory & Motor Research, 27:131-48
Kreuzer, M., Hentschke, H., Antkowiak, B., Schwarz, C., Kochs, E.F., Schneider, G. (2010) Cross-Approximate Entropy of cortical local field potentials quantifies effects of anesthesia - a pilot study in rats. BMC Neuroscience, 11:122
Weitere Publikationen finden sie unter:
http://orcid.org/0000-0003-4725-473X
http://orcid.org/0000-0001-9713-0538
Laufende Dissertationen
André Maia Chagas (GSNBS)
Betreuer Prof. Dr. C. Schwarz
Julian Hofmann (GSNBS)
Betreuer Prof. Dr. C. Schwarz
Maysam Oladazimi (GSNBS)
Betreuer Prof. Dr. C. Schwarz
Bingshuo Li (GSNBS)
Betreuer Prof. Dr. C. Schwarz / Prof. Dr. U. Ziemann

Abgeschlossene Dissertationen (ab 2000)
Christian Waiblinger (2015)
The role of kinematic events in whisker-related tactile perception
Prof. Dr. C. Schwarz
Petya Georgieva (2014)
Active perception of virtual texture frequency in the whisker-related sensorimotor system of the rat
Prof. Dr. C. Schwarz
Bettina Joachimsthaler (2014)
Two photon imaging of structural plasticity underlying classical eyeblink conditioning in mouse barrel cortex
Prof. Dr. C. Schwarz
Caroline Bergner (2012)
Neuronal correlates of frequency discrimination in the tactile system
Prof. Dr. C. Schwarz
Isabella Schmeh, Dr. med. (MD, Medical School, 2012)
Gene expression of potential modulators of inhibitory neurotransmission in the Lurcher mutant mouse
Prof. Dr. C. Schwarz
Dominik Brugger (2009)
Adaptive microstimulation for stabilizing evoked cortical potentials
Prof. Dr. C. Schwarz
Florent Haiss (2007)
Contributions of motor areas to sensory processing during active and passive touch
Prof. Dr. C. Schwarz

Maik Stüttgen (2007)
Psychophysical channels and the physiology of perception in the rat whisker system
Betreuer Prof. Dr. C. Schwarz
Sergejus Butovas (2007)
Local synaptic effects of microstimulation in barrel cortex and pontine nuclei in the rat
Prof. Dr. C. Schwarz
Susanne Kamphausen (2006)
Functional architecture of the cerebellar nuclei: Investigations of membrane physiology, morphology, and glycinergic synaptic transmission of cerebellar nuclei neurons
Prof. Dr. C. Schwarz
Anja Horowski (2002)
Organization of tectopontine axon terminals with respect to the projections from visual and somatosensory cortices and dendritic fields of pontine projection neurons: Compartmentalization of rat pontine nuclei
Prof. Dr. P. Thier, Prof. Dr. C. Schwarz
Uwe Czubayko (2000)
A characterization of neuronal types in rat cerebellar nuclei using electrophysiological and morphological properties
Prof. Dr. P. Thier, Prof. Dr. C. Schwarz
Forschungsgruppenleitung
Prof. Dr. Cornelius Schwarz
cornelius.schwarz@uni-tuebingen.de
Anschrift
Zentrum für Neurologie

Hertie-Institut für klinische Hirnforschung

Abteilung Kognitive Neurologie

Otfried-Müller-Straße 25
72076 Tübingen
Tel.: +49 (0)7071 29-80462
Fax: +49 (0)7071 29-25011